What is a barrier method?
A barrier method is a type of contraception which puts a barrier between the penis and vagina to keep sperm from reaching the egg.

 

Barrier methods are an effective method of contraception but are dependent on how well you use them.

 

They are not as effective as other methods such as long-acting contraceptives.

 

Condoms are the most well-known type of barrier method.

 

Some barrier methods also protect against sexually transmitted infections (STIs).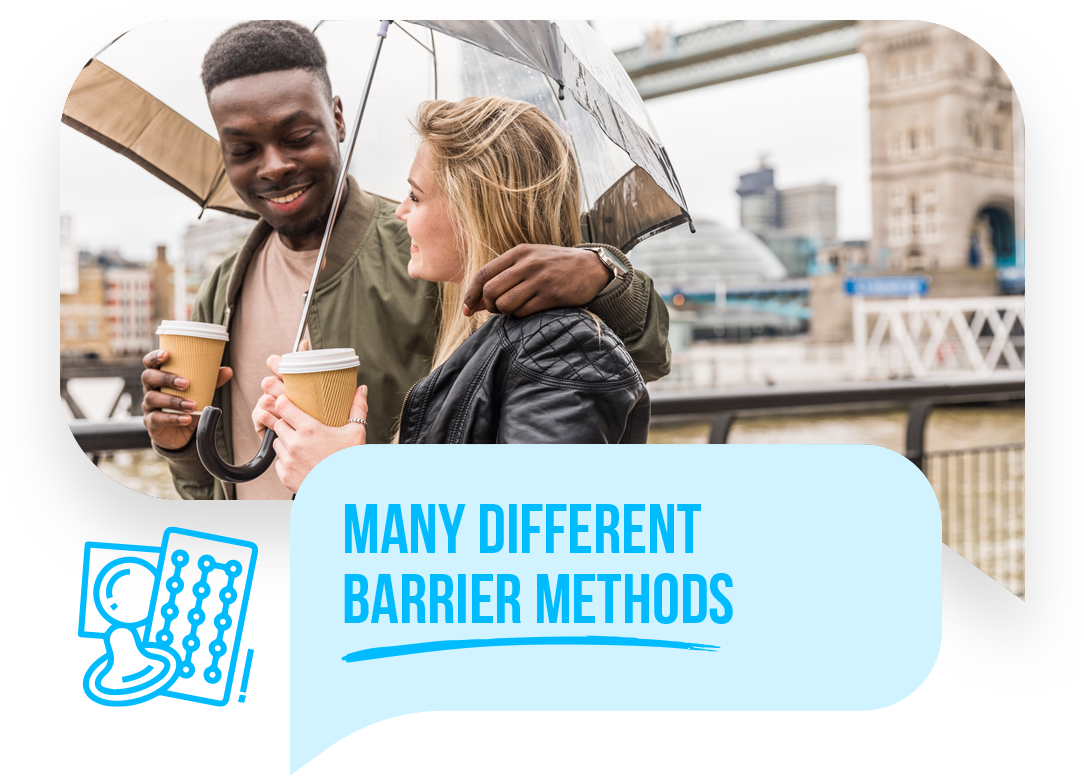 What are the different types of barrier methods?
There are three main barrier methods of contraception. These methods are:
External (male) condoms

Internal (female) condoms

Diaphragms & caps
Short-acting contraception
Barrier methods are a subcategory of a larger category of contraceptives called short-acting contraception. Short acting contraceptives get their name because they work for a short period of time – either every time you have sex, daily, weekly or monthly.

Your contraception, your choice
Being able to control if and when you have children is a big part of maintaining your health. Learn about the contraceptive options available in the UK to help you find your perfect fit.
PP-UN-WHC-GB-0068 September 2023