TRACKING YOUR PERIOD
Tracking your period (first day, the number of days it lasts, shortest and longest time between periods, the amount you bleed, how you feel, etc.) in an app, calendar or diary may help you manage your period.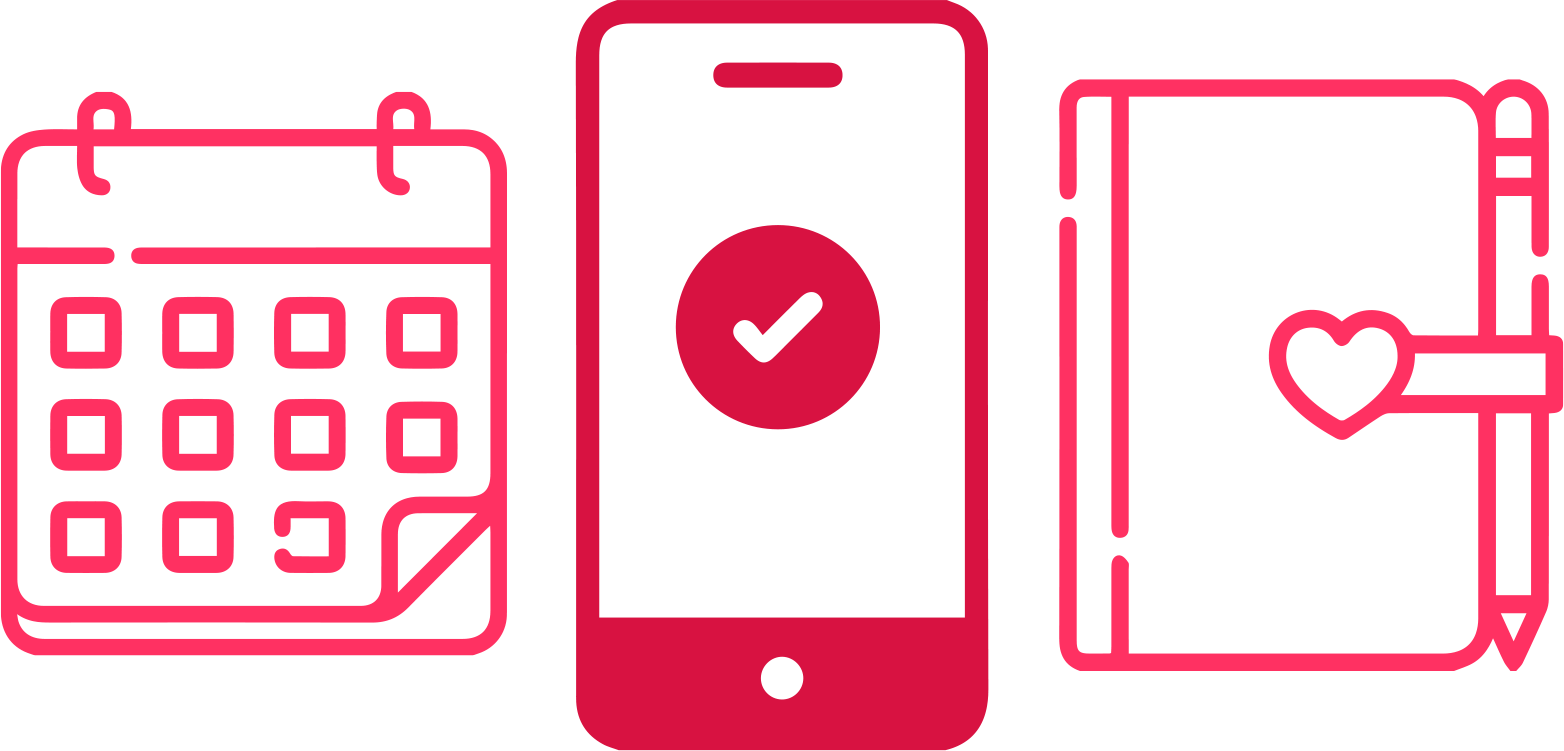 PERIOD PRODUCTS
There are many period products to choose from to help manage the bleeding and these come in the shape of pads, tampons, menstrual cups and pants.

PADS
These thick, flat, rectangular-shaped pieces of soft material attach to the inside of underwear and absorb the menstrual blood. Pads come in a number of sizes and absorbancies, some have 'wings' on the side of the pad that can be folded over the edges of underwear to minimise leaks.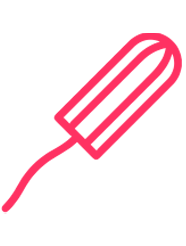 TAMPONS
Like pads, a tampon is made of soft absorbent material, they come in a variety of sizes and absorbencies and are designed to absorb the menstrual blood. Tampons are different to pads in that they are tube-like in shape and are inserted into the vagina with your fingers or an applicator. They usually have a string attached to one end which is intended to sit outside the body so that they can be pulled out when they need replacing.

MENSTRUAL CUPS
These flexible, funnel-shaped objects are often made from rubber or silicone, they are inserted into the vagina with your finger and catch the menstrual blood. Cups come in both re-usable and disposable forms and a range of sizes.

PERIOD PANTS
Like regular underwear but with an absorbent gusset in the crotch, they can be washed and re-used and there are a number of different colour, style and absorbency options available.
Did you know?
In some areas of the UK, such as Scotland, period products are free and residents can contact their local council to find out where they can access them.
PERIOD PAIN
Many women experience pain as part of their period and the severity can vary from dull achy cramps to unmanagable intense pain.
For milder pain you may find undertaking gentle exercise and/or using pain relief medicine eases the pain, but for severe pain it may be worthwhile booking an appointment with your doctor.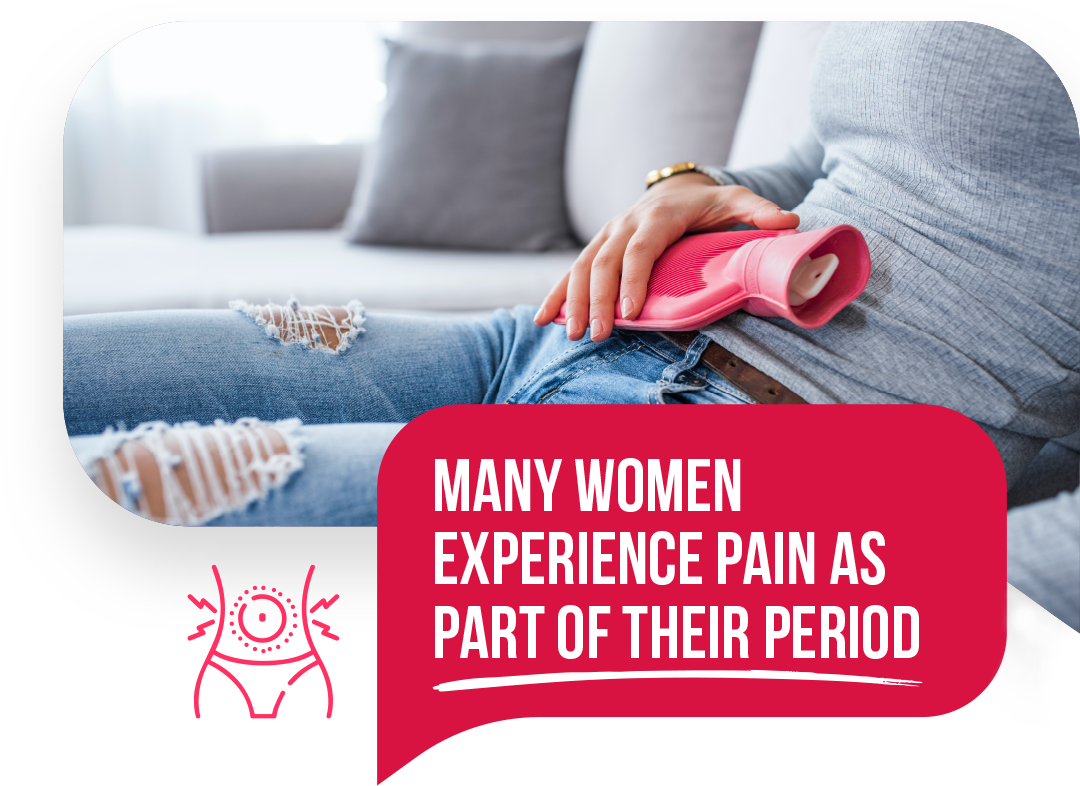 PREMENSTRUAL SYNDROME (PMS)
In the weeks before your period you may experience mood swings, headaches, tiredness, stomach pain and spotty skin. These can be symptoms of premenstrual syndrome (PMS) which is thought to be linked to the changes in hormone levels as part of your menstrual cycle. If the symptoms are affecting your daily activities and quality of life it may be worthwhile booking an appointment with your doctor.

NATURAL OR SOMETHING TO WORRY ABOUT?
Over time you may experience changes in your periods, they may become shorter or longer in duration, they may become lighter or heavier, they may even stop completely. Learn more about why you might experience changes to your period.
PP-UN-WHC-GB-0044 September 2023