WHAT IS THE MENSTRUAL CYCLE?
The menstrual cycle is defined as the time from the first day of your period to the day before your next period begins.


Day
Period days
First day of period
Day before next period begins
1 full menstrual cycle
DURATION
It is a recurring process and a typical cycle lasts 28 days but can occur more or less frequently (23 days to 35 days).
WHAT IS HAPPENING TO MY BODY?
During this time a series of natural changes in hormone production occur along with changes to the structures that form part of the reproductive system (namely the uterus and ovaries), these changes are our body's way of preparing for the possibility of pregnancy.
If you are not pregnant, hormones send a signal to the uterus to shed its lining, this flows out of your vagina and is known as your period.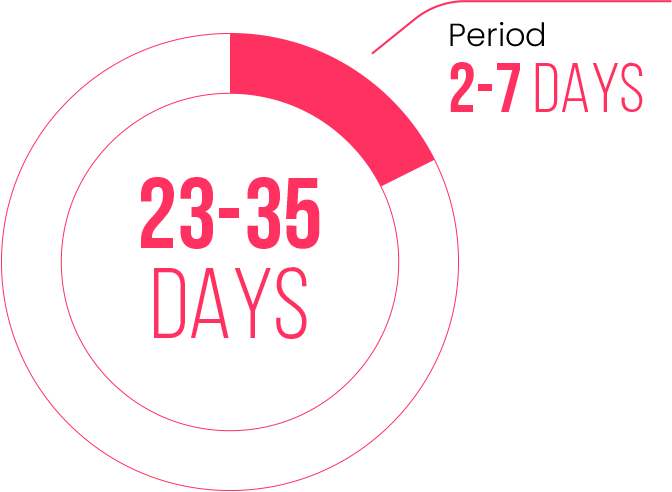 MENARCHE, YOUR FIRST PERIOD
Periods start during puberty but the age from which they begin varies from person to person. What are the signs that your first period may be on the way? What else do you need to consider? Learn more, ready, set, go…
PP-UN-WHC-GB-0042 September 2023