HEAVY PERIODS
It is likely that, from time to time, you will experience heavier than usual bleeding during your menstrual period, but it can be hard to know if this is normal or if your periods are heavy compared with other women.
If you are potentially suffering from heavy menstrual bleeding (HMB), a legitimate medical condition, it is important that you are armed with the right tools and information to seek support from healthcare professionals, and, if diagnosed, that you get the right treatment for you.
Periods are normal, heavy menstrual bleeding is not.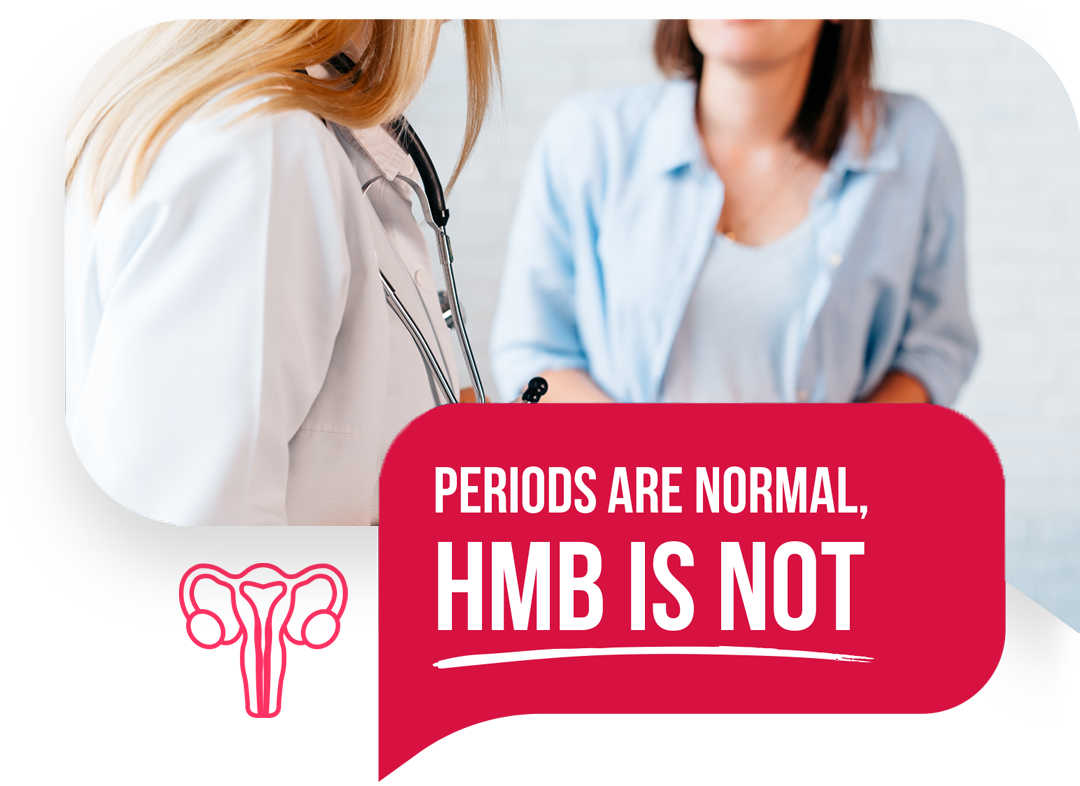 IT'S NOT NORMAL, IT'S NOT OK
What is heavy menstrual bleeding and how do I know if I'm suffering?
PP-UN-WHC-GB-0046 September 2023